提起台灣民間收藏實力享有國際盛名。主要包括全世界的Top 4 收藏大家,就藏身在台灣。在民間,蕞爾島國、淺碟經濟體,胼手胝足的台灣人,從1970年代開始,闖盪國際貿易市場,帶動產業外銷,在討生存的南征北討中,厚植了荷包,也墊高了眼界與品味,於是在「優商而藏」的信念下,從歐美拍賣市場、國際畫廊手中,購藏了不少珍畫奇石、經典名作,企業圈爭相分享感染,藝術收藏,蔚成風潮。於是藝術賞析團體如雨後春筍,引領審美風騷,「清翫雅集」、「美術館之友聯誼會」、「三三雅集」、「南台美術收藏聯誼會」、「藝術天使團」、「典藏雅集」⋯等等,琳琅滿目,百花齊放,蔚為風潮。
這些來自民間的收藏組織,不等規模,不同品項,但都活絡了台灣藝術市集,同時因為起步早,相對於中國大陸的封閉晚成,不論古董或西畫,台灣都成為藝術品積累的大本營。2000年,中國大陸藝術市場開啓後,台灣藏品回流中國大陸,促成了熾熱交易狂潮外,也成就了中國大陸第一、二交易市場,尤其近現代書畫與西畫,幾乎可說是拜了台灣源源不絕供貨之賜,撑起中國嘉德、保利等拍賣公司一片亮麗天空。
放眼亞洲,台灣的藝術市場發展,可說只略比日本晚。屈指一算,從1970年代前後迄今,已經歷了半個世紀的時間,從初期的草創摸索到今日相對成熟,不但在藝術市場的各個環節,有了極為敏銳豐厚的積累,更培養出為數不少質量兼具的藏家族群,跨越了台灣前輩畫家、中國書畫文物、西洋現代繪畫,乃至於當代影音與3D動畫等,不同收藏品項目,精彩的內涵與規模,不少巨將大師之作。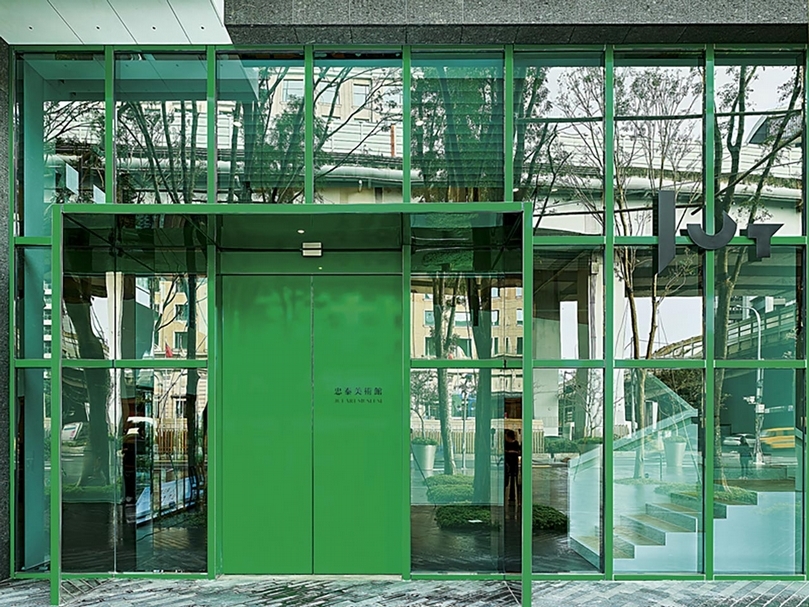 ©忠泰美術館
清翫.三三.典藏雅集
在台灣的收藏團體當中,位階最高,當屬成立於1992年的「清翫雅集」。藉明朝嘉靖年間書刊《清翫》為典的「清翫雅集」,以收博雅之古風。26年來一直以深度與廣度兼具的眼光與實力,成為藝術收藏界矚目焦點。這個團體,書畫文物居冠。近年西畫陣容大增,該組織最可貴的是,一線大企業領袖兼收藏家雲集,而各個行事低調,用功專業,樂於分享藝術。清翫雅集從最初成立到現在,成員不超過40人,雄霸一方,也成為諸多後起之秀追隨效法的目標。
從「清翫雅集」的團體實力,衍生出的私人收藏館也不在少數,例如,林百里的「廣雅軒」、曹興誠的「樂從堂」、翁明顯的「中環美術館」、洪三雄的「雙清館」、何國慶的「何創時書法基金會」等,各富意趣,獨具特色。
另外,「三三雅集」也是在台灣北中南分區參與藝術活動的優質實力團體,企業經營有成,大筆社會資源在握,積極參與各項藝術展演收藏活動,贏得口碑。
「典藏雅集」則是由馬以工教授為圓心,和信治癌中心醫院副院長陳啓明夫人劉蓬擔任會長,成員包括義美食品公司董事長高志尚夫婦、和成集團董事邱榮男、銘傳大學校長李銓夫婦、博上廣告董事長許益謙夫婦、財訊集團謝金河夫婦等,也是熱情有餘,舉足輕重。
美術館之友聯誼會
藝術收藏也有26年歷史的「美術館之友聯誼會」,由雄獅集團董事長李冀文夫人劉如容領軍,旗下包括台新金控董事長吳東亮夫人彭雪芬、金仁寶集團董事長許勝雄夫人蔡麗珠、怡和創投集團王伯元夫人蘇怡、信源企業副董事長楊麗芬、寶德能源董事長戴一義夫人戴郭珍芳、寒舍集團前董事長蔡辰威夫人黃碧珠等,這群重要企業家夫人,也是藝術浸淫與收藏的常客,平時勤跑國內外美術館,重要藝文展演活動,總是不落人後,在國內外享有極高評價。
「國藝之友」聯誼會在林曼麗董事長好人緣的感召下成立,從台新金控董事長吳東亮、國際董事長洪敏弘、鳳甲美術館創辨人邱再興、東和鋼鐵企業副董事長兼執行長侯王淑昭、金仁寶集團大股東許勝傑、信源企業董事長許義榮、華祺工業董事長張順立等,也是資助藝術豐厚的收藏界團體,屢作贊助與分享。
另外,中華民國畫廊協會也成立「台灣藏家聯誼會」,現任理事長鍾經新擔任會長,劉銘浩為副會長,成員包括吳子銜等人,倍受收藏界關注。
台灣中部的收藏頂尖實力
在中部,同樣有不少實力堅強的藏家,協承貿易公司董事長施俊兆,就把平常喜歡藝術的朋友組織在一起,以藝會友。施俊兆除了收藏大量中國第一代畫家作品、更喜愛常玉,果然愛「玉」成痴狂,列名百位亞洲重要收藏家名單當中。墩豐機械董事長張秋墩近年也有許多大手筆進出,成為藝術投報率最高、炙手可熱的人物。楊賢泉也是中台灣搶拍高手,曾在2016年創下4億台幣的常玉拍賣紀錄。中部企業家侯英蓂、葉毓繡夫婦在收藏藝術品多年後,在南投九九峯山腳下覓地興建毓繡美術館,有廖偉立建築師的加持與李足新館長的策劃,該美術館已經成為中台灣藝術展覽與收藏的重要指標。同樣的,邀請到日本知名建築師安藤忠雄操刀的亞洲大學美術館,也是該校創辨人蔡長海在藝術收藏下的呈現。
台南幫的收藏實力
如果說「清翫雅集」代表了收藏中國書畫文物的強大陣容,那麼由台南梵藝術負責人陳阿露發起的「南台美術收藏聯誼會」,則展現了台灣收藏光譜的另一端。
成立於1995年,向來被簡稱為「台南幫」的資深收藏團體,成員包括台南紡織集團董事長侯博明、宗大建設董事長兼總經理林漢清、敦煌建設負責人林清華、漂亮議會廳及阿勇家事業餐飲行政總監汪義勇、台南企業集團董事長楊青峰、美國進口智慧型生飲龍頭林明永、建築師李英輝、台南望族城維隆等,他們多以台灣美術史發展為收藏基調,而後逐漸向外擴散,實力同樣不可小覷。
當然,除了前述諸多財力雄厚的企業主外,台灣過去幾十年前積極投入藝術行列的人口比例,也在亞洲各國當中居高不下。台灣先前累積的龐大收藏也逐漸散出,再度流入市場中成為各路藏家競逐的目標,讓世人得以見識到超乎想像的台灣藝術收藏的深度與廣度,彌足珍貴。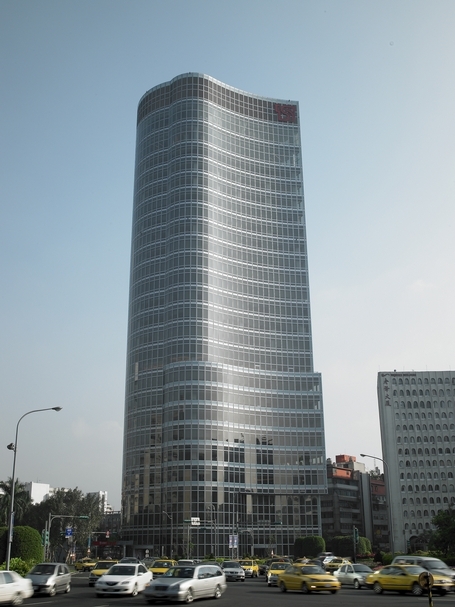 ©台新金控大樓。
---
Depth.Scope.Passion: Taiwan's Private Art Collectors
By Katy Shiu-Chih Chieh
Taiwan's private art collectors are recognized internationally, with four of the top collectors in the world based in the country. Since the 1970s, the hardworking people of Taiwan have ventured into markets overseas, spurring a national growth in trade and export. Businesses were determined to seek opportunities outside of the island, which offered limited resources and incentives, and had developed a taste for international art appreciation. Insisting that "progressive businesses are active collectors", these businesses began to collect art pieces and rare stones bid from auction houses and international galleries in the West. This trend paved ways for the founding of Ching Wan Society, Museum Friends Association, San San Society, the Association of Collectors in Southern Taiwan, Angels of Art, Artco Society, and other private collector organizations.
These organizations differ in scale and specialty, but all serve to invigorate Taiwan's art market. China, on the other hand, experienced a comparatively conservative slow start in its art investment; but when it opened its art market in the year of 2000, Taiwanese collections began pouring in, prompting a trading frenzy. The opening of China's art market contributed to the establishment of its first and second stock exchange markets, and Taiwan became China's prominent art supplier, benefiting Chinese auction houses like China Guardian and Poly Auction.
Taiwan's art market development is just one step behind Japan. It has matured since its beginning in the 1970s, and has cultivated a solid group of art patrons. These art enthusiasts' collections survey art forms ranging from imperial antiquities, pioneering Taiwanese artists, Western modern paintings, to contemporary video art and 3D animation, including several prominent masterpieces.
Ching Wan.San San.Artco
Ching Wan Society is unmistakably one of the most important collector organizations in Taiwan. Founded in 1992, it is named after the anthology Ching Wan from the Jiajing era in Ming dynasty – a nod to past glory and elegance. The society has been a respected authority in the collector scene for the past twenty-six years. It primarily collects antiques and traditional Chinese paintings and calligraphy, with Western paintings joining its repertoire in recent years. Some of the most powerful figures from Taiwan's high-profile corporations are members of this organization, sharing amongst themselves appreciation for art and culture in a low-key fashion. Ching Wan Society has never had more than 40 members at any given time. It is an influential collective, and has inspired many to follow suit.
Ching Wan Society has contributed to the births of many private art museums: Guang Ya Hsuan (founded by Barry Lin), Le Cong Tang (founded by Robert Tsao), CMC Art Museum (founded by Bob Wong), Shuang Ching Hall (founded by Steven Hong), and HCS Calligraphy Foundation (founded by Gary Ho), among others.
San San Society is another important collector organization that is active in the Taiwanese arts scene. Comprised of resourceful members with exceptional business success, the organization has an excellent reputation in its devotion to frequenting art exhibitions and collector activities nationwide.
Artco Society is chaired by Professor Ma Yi-Gong and Liu Peng, wife of Koo Foundation Sun Yat-Sen Cancer Center's vice superintendent Chen Chi-Ming. Members of the group include: Henry Kao, president of I-Mei Foods; Chiu Jung-Nan, director of Hocheng Corporation; principle of Ming Chuan University Lee Chuan and his wife; president of A-Team Advertising Agency Michael Hsu and his wife; executive director of Wealth Group Hsieh Chin-Ho and his wife. Their passion for art is palpable, and their significance unquestionable.
Museum Friends Association
Museum Friends Association is headed by Liu Ju-Jung, wife of Color Lee, president of Lion Pencil Co., Ltd., and has been active in the art collector scene for twenty-six years. Prominent members of the association include: Silvia Peng, wife of Taishin Holdings' president Thomas Wu; Tsai Li-Chu, wife of New Kinpo Compal Group's president Rock Hsu; Susan Su, wife of Pacific Venture Partners' president Paul Wang; Yang Li-Fen, vice president of Reliable Source Industrial Inc.; Dai Kuo Jen-Fen, wife of Powertec Energy Corporation's president Dai Yi-Yi; Huang Pi-Ju, wife of My Humble House Group's former president Thomas Tsai. Fervent supporters of the arts, these female figures are familiar faces in the world of art collection. They regularly visit domestic and international art museums, and are always present at important arts and cultural events, earning well-deserved recognition.
Friends of National Culture and Art Foundation was established by Lin Mun-Lee with the help of Lin's many friends, including: Thomas Wu, president of Taishin Holdings; Richard Hong, president of National Electric Appliance Co., Ltd; Andrew Chew, founder of Hong-Gah Museum; Shu-Chau Wang Ho, vice president and CEO of Tung Ho Steel enterprises; Hsu Sheng-Chieh, a major shareholder of New Kinpo Compal Group; Hsu Yi-Jung, president of Reliable Source Industrial Inc.; Henry Chang, president of Rodex Fasteners Corp., along with many other important members who continue to contribute to the development of the arts in Taiwan.
In addition, Taiwan Art Gallery Association also established the "Taiwan Collector Association", the current Director Chung Ching-Hsin as the President, Liu Ming-Hao as the vice President, the members include Wu Tzu-Hsien, get much attention in the art collection community.
Top Art Collectors in Central Taiwan
Many top Taiwanese collectors are based in central Taiwan. Leo Shih, president of ATCO International Inc., frequently hosts art gatherings, inviting art collectors to share their ideas and enthusiasm. Listed as one of the top one hundred Asian art collectors, Shih has an extensive collection of first generation Chinese painters, and is dedicated to collecting pieces by Sanyu. Paul Chang, president of P&F Brother Industrial Corporation, has been extremely active in the art collector scene, and has made the highest return on art investment in recent years. Yang Hsien-Chuan is an auction veteran in central Taiwan who bought a Sanyu piece with record-breaking 400 million NTD in 2016. Having collected art for years, the business couple Hou Ying-Ming and Yeh Yu-Hsiu founded Yu-Hsiu Museum of Art at the foothills of Jiou Jiou Peaks in Nantou. Designed by architect Liao Wei-Li and directed by Lee Chu-Hsin, the museum has become a significant platform for exhibitions and also an indicator for collectorship in central Taiwan. Asia University Museum of Art, designed by architect Tadao Ando and realized by the university founder Tsai Chang-Hai, is another example of how private collections become institutionalized.
Art Collectors in Tainan
The Association of Collectors in Southern Taiwan is founded by Chen A-Lu, director of Fine Art Center in Taiwan. Different from Ching Wan Society, which has an impressive collection of precious antiquities and traditional Chinese paintings, the association is interested in works that provide unique insight into the history of Taiwanese art.
Founded in 1995, the group is commonly known as "Tainan Clan." Its members include: Hou Bo-Ming, president of Tainan Spinning Co., Ltd.; Lin Han-Ching, president and general manager at Zongda Construction; Lin Chin-Hua, president of Duen-Hwang Building Co., Ltd.; Wong Yi-Yung, executive director of Splendid Restaurants and A-Yong Jia Catering Service; Yang Ching-Feng, president of Tainan Enterprises Co., Ltd.; Lin Ming-Yong, head of a leading American water filter and purification system; architect Lee Ying-Hui; Cheng Wei-Long of a prominent family in Tainan and others. These members focus on collecting artworks that are crucial to the development of Taiwanese art and beyond.
In addition to the aforementioned high-profile business figures, individuals who are interested in the arts have contributed to the art market in a variety of ways, making Taiwan one of the most art-active countries in Asia. Moreover, important Taiwanese collections from earlier times are gradually reintroduced into the market and have become highly desirable items to collectors around the world. This phenomenon reflects the depth and scope of outstanding art collectorship in Taiwan.
簡秀枝 (Katy Shiu-Chih Chieh)( 225篇 )